West Plains Pawn & Fine Jewelry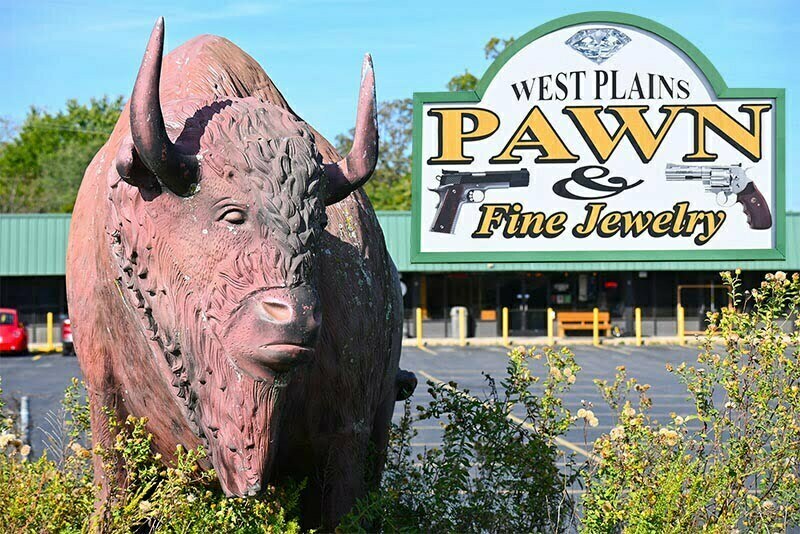 We're conveniently located on US Highway W160 in West Plains, Missouri just 4 minutes from Walmart on the right side as you're heading out of town. When you see the Buffalo, turn in!
With a huge selection of items for sale, you're sure to find what you're looking for. 
We sell DVDS, Power Tools, Gas Tools, Hand Guns, Long Guns, Ammo, Video Games consoles & games, Musical Instruments, Jewelry and much more. Come on by and check us out. 

Handguns, Pistols, Semi-auto,  Shotguns, Rifles, Gun Accessories, Ammo, Archery Bows, Jewelry, Computers, Game Consoles, Games, TV's, DVD's, Blu Ray, Tools, Musical Instruments, Loans
Gear up now for this hunting season! We have plenty of bows and rifles to choose from! Stop by and check out our great selection! And pick up your favorite ammo too!
FIREARMS | AMMO | SPORTING GOODS