FIREARMS ACCESSORIES | West Plains Pawn & Fine Jewelry
Our showroom has a wide variety of Gun stocks, forearms, clips/magazines, holsters, sling swivels, optics, rings and bases from several different manufacturers. We have Nightsights such as Trueglow, Meprolight, Trijicon, Crimsontrace, laser grips & Scopes. We carry a large range of cleaning supplies such as the very popular and excellent product Cleanzoil, as well as Birchwood Casey, Hoppes and Hoppes Boresnakes, in addition to other major brands.
At West Plains Pawn & Fine Jewelry we carry high-quality products in stock because we want to offer the best and nothing less to our customers at affordable prices!
Have questions? Call us at (417) 256-3000 or contact us.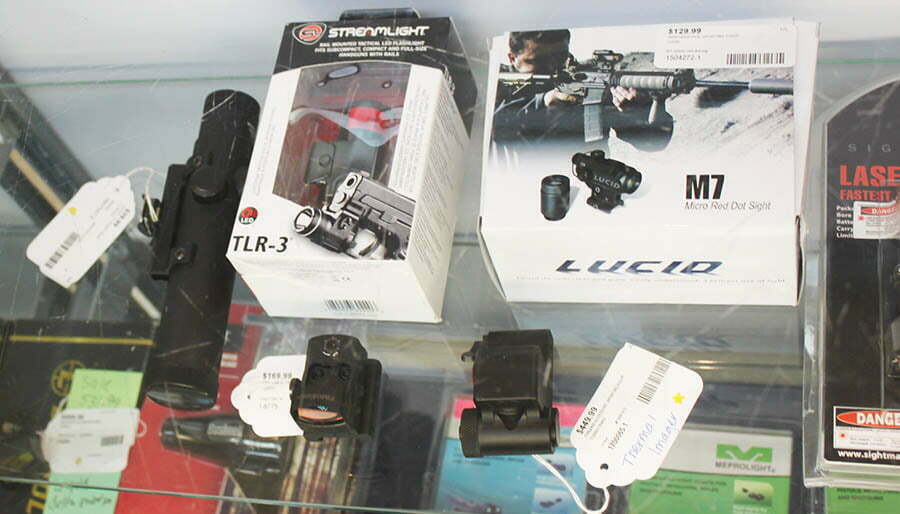 Handguns, Pistols, Semi-auto,  Shotguns, Rifles, Gun Accessories, Ammo, Archery Bows, Jewelry, Computers, Game Consoles, Games, TV's, DVD's, Blu Ray, Tools, Musical Instruments, Loans